Delaware weather is a paradox. Literally, in three parts of the state, we can have three different types of weather in a single day.  Yet, living in Delaware is becoming increasingly clearer as we approach the Spring and Summer months.  Delaware is a state with very severe weather risk.
Unlike say Tornado Alley between the MId-West and the plains like Texas, Oklahoma, Kansas, etc.. Delaware is starting to see more and more of its a fair share of severe weather. In the last two years, we have had at least three recorded tornadoes. One an EF-2 last May on Memorial Day weekend down near Laurel. And it happened at night which is more terrifying and rare. The most common severe weather that Delaware's faces are thunderstorms, straight-line storms, and Derechos.  I want to discuss Derechos.
DERECHOS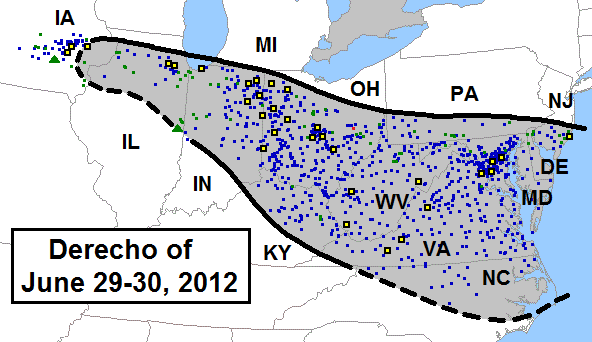 In late June of 2012 Delaware and much of the lower half of the Mason-Dixon states experienced what is called a Derecho severe weather event. It started early in the morning out of thunderstorms in eastern Iowa. Derechos form because of elevated thunderstorms. They are, in a sense, strong thunderstorms that last hours and are damaging by the intensity of the size of the storm.  They also spread over hundreds of miles.
The picture below shows how air billows upon a high-pressure system over the East Coast. This building of airflow above the front can lead to the formation of abnormally higher than the normal mixed layer that leads to intense Derechos.
Add in unbreathable heat and humidity and there is always the possibility of a Derecho of any kind in the Spring and Summer months.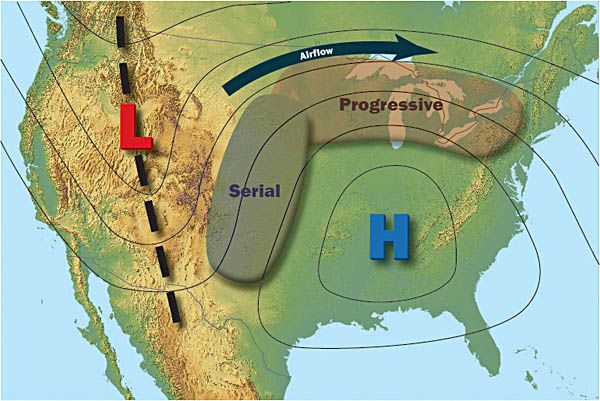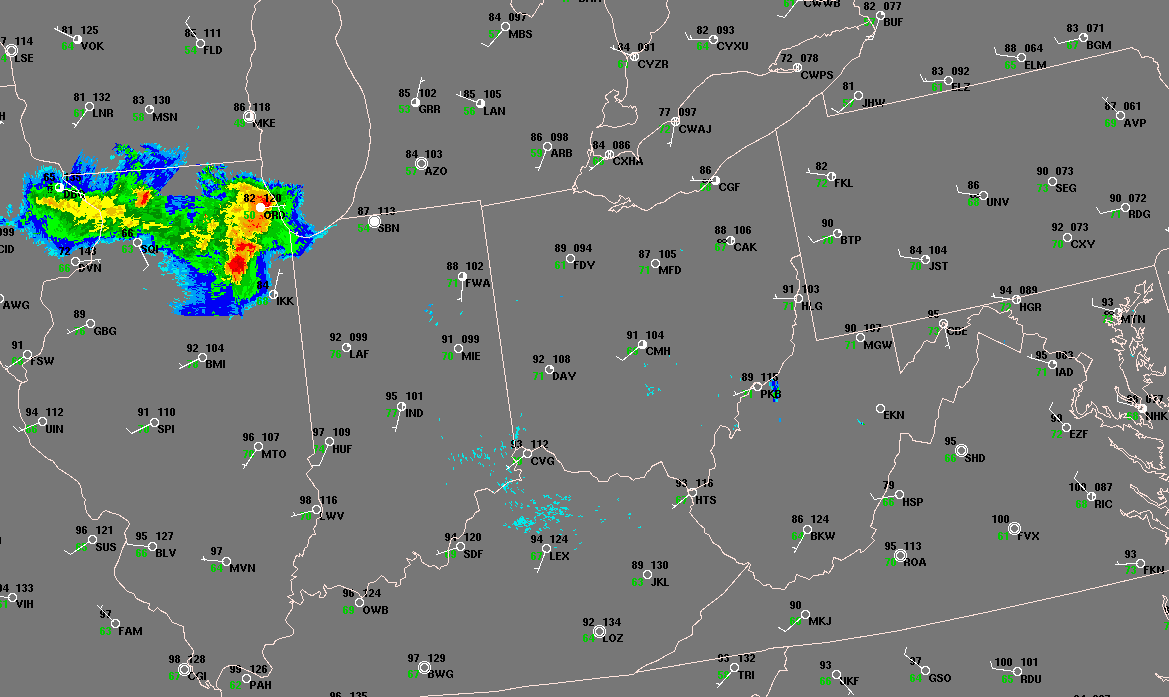 The radar echo shows a progressive derecho forming as a bow that drops from NW to SE. Straight lines just move in one "straight" direction via the winds and upper-level jet.
The Derecho event in June of 2012 moved over 700 miles in 10 hours and killed 22 people and left hundreds of thousands without power.
We are sure to see something like this as storms are growing more powerful overheated Gulf moisture and heated ocean waters.