A fairly strong upper-level low with some vertical wind shear threatens the MId-Atlantic with some high winds and rain for Wednesday afternoon/early evening.  A strong 998mb low is forecast to develop somewhere along the PA/WV border and produce cold, heavy snow to areas like Ohio, Indiana, western PA, and upstate New York. Yet, on the other side of that front is warmer air pushing from the Gulf and Atlantic waters.  And whenever you get warm air and colder air in the same area together it could produce a KABOOM! with severe thunderstorms, or high winds.  More on this tomorrow.
500mb chart showing the upper level low colliding with the eastern branch of the southern jet later Wednesday night. It could produce some severe storms Wednesday evening.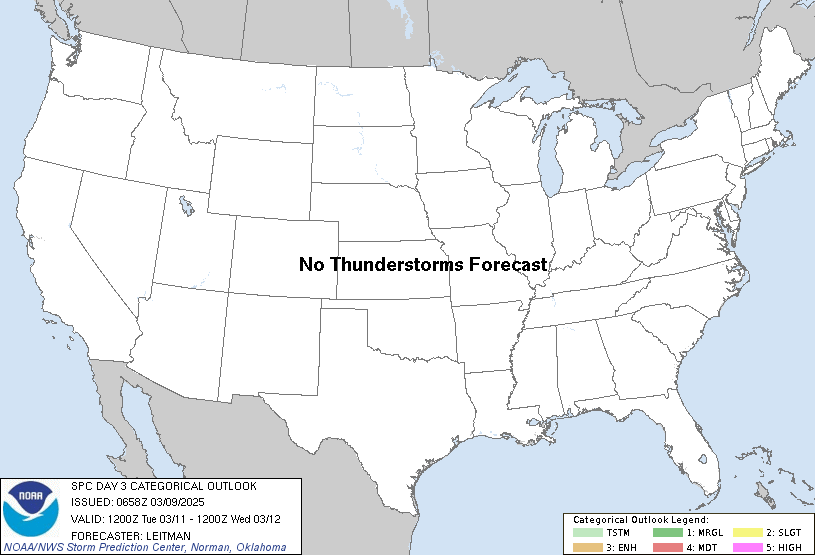 Storm Prediction Center depiction showing the area of marginal severe storm risk on Wednesday.